wassup its mimide
Check out my blog! - Oh no, I have thots... - Cool Links - べんきょうしましょ!
I dunno what I'm doing but it's gonna be fun.
Get ready for a hypertext reference...! Now visit this site if you dare!
This one is a real banger too btw.
oh, and in case you couldn't tell, this site is built with neocities. meow meow.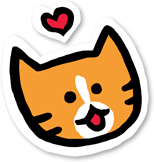 btw...
Best Curry Places
Curry House (RIP)
Hurry Curry of Tokyo (also RIP)
Coco Ichibanya does not make the cut and also gave me food poisoning. Everyone saying it's the best place is WRONG.
Welcome to my Website!
This is a paragraph! Here's how you make a link: Neocities.
Here's how you can make bold and italic text.
Here's how you can add an image:

Here's how to make a list:
First thing
Second thing
Third thing
To learn more HTML/CSS, check out these tutorials!